Xitron have launched their new virtual stand at the Printing Expo Virtual Exhibition, the world's most realistic online print show!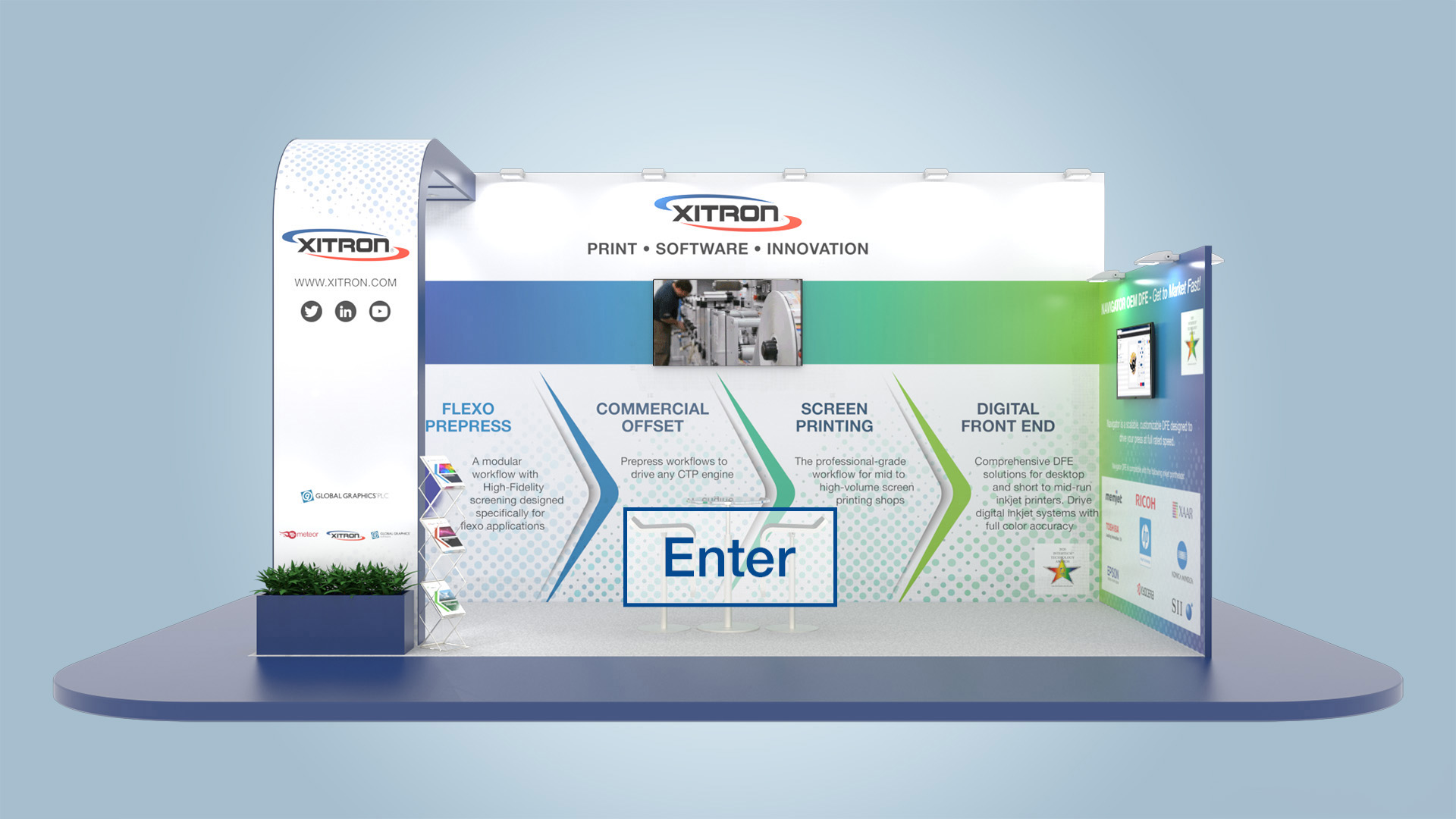 Xitron is a member of the Global Graphics group of companies that develops flexible workflow systems and interfaces to drive the prepress industry's most popular new and legacy output devices, prolonging their customer investments. Xitron's Navigator Harlequin RIP and Workflow Solutions, Raster Blaster TIFF Catcher, and Sierra Adobe Workflow solutions are recognised as pre-press standards. Built around core technology from Global Graphics and Adobe Systems, Xitron engineers continue to develop solutions for the graphic arts market, driving over 250 different models of imagesetters, proofers, platesetters, and digital presses. With shipments of more than 20,000 RIPs, Xitron is the largest independent provider in the market.
The Xitron stand at the Printing Expo Virtual Exhibition is a stunning visual, interactive display, host to an array of information about the company, their products and services. Learn more by clicking each dedicated hotspot to access downloadable brochures and videos.