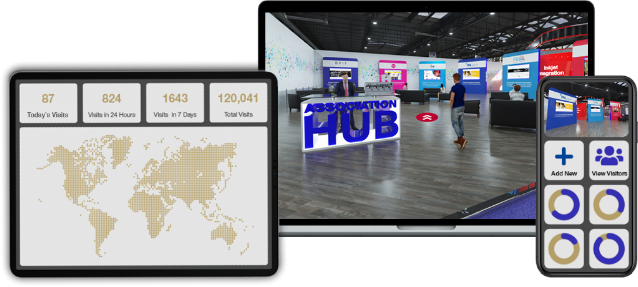 An Immersive 
Browsing Experience
Printing Expo bridges the gap between the traditional world of exhibitions and the new world of virtual, social media and digital marketing.
Now in its second year, Printing Expo is the only virtual trade event for the graphic arts industry that you can visit at any time, from anywhere. 
Printing Expo is a true 'online exhibition', in the sense that it has been designed at actual world scale – so the physical aspects of it look and sound real. Printing Expo provides a genuine enhanced visitor experience and allows visitors to explore complete virtual exhibition zones and discover companies and products using a unique, visual browsing interface.
Visitors From Around the World
Many of the world's leading print industry brands are exhibiting at Printing Expo and the visitor statistics represent a global audience. As an exhibitor, you will have visibility of your stand's traffic and you will be able to identify which hotspots are the most frequently opened and which content is the most popular. Every hotspot has the facility for visitors to email the details to themselves or a colleague, share on social media, print, or request further information direct from the exhibitor.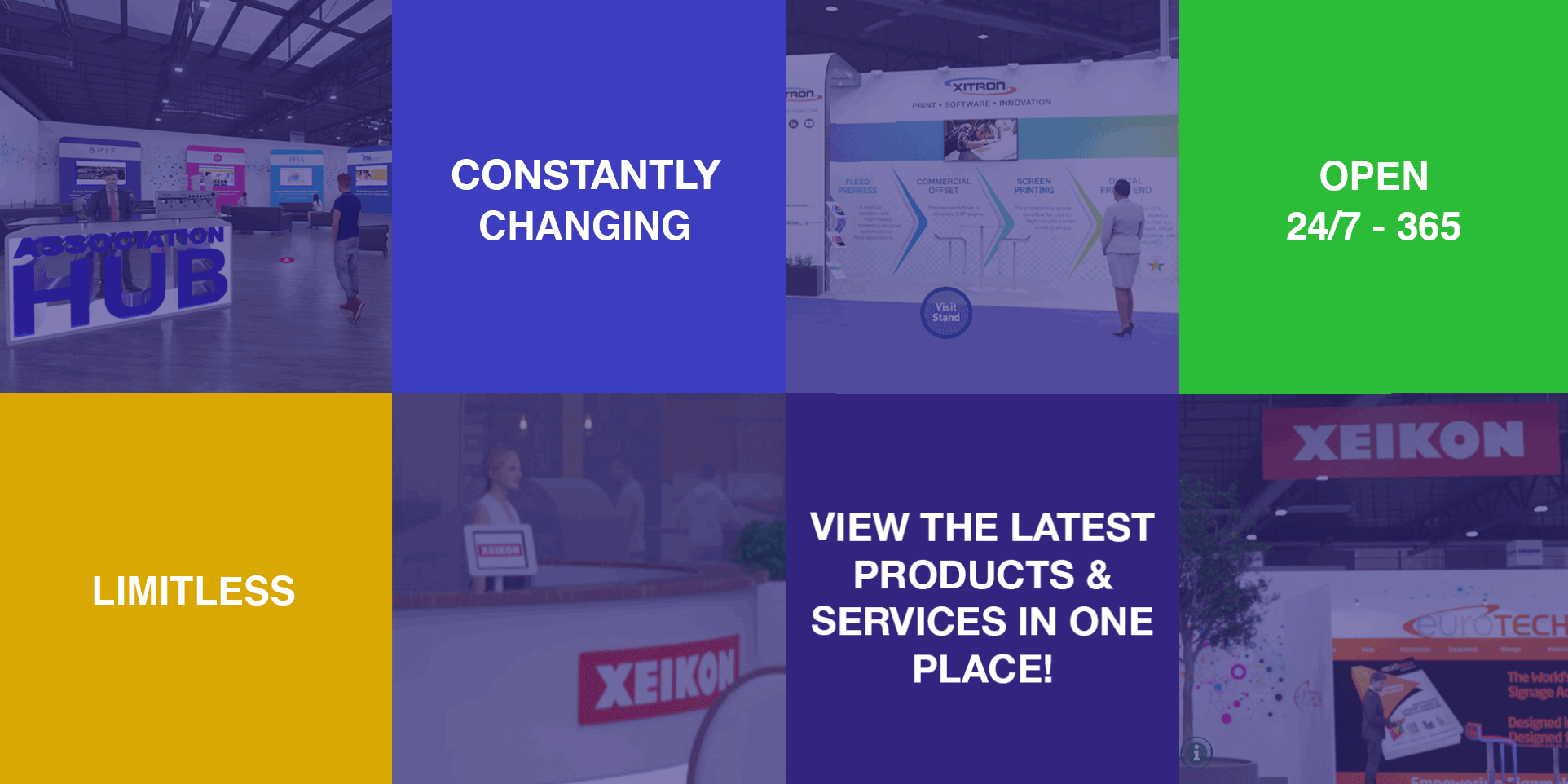 Appealing
You will experience a engaging interactive virtual platform with evolving, relevant and informative content Collaborative
We continue to partner with leading global industry experts, trade associations and the media
Innovative
The platform enables exhibitors to be highly creative with extensive benefits from our promotional campaigns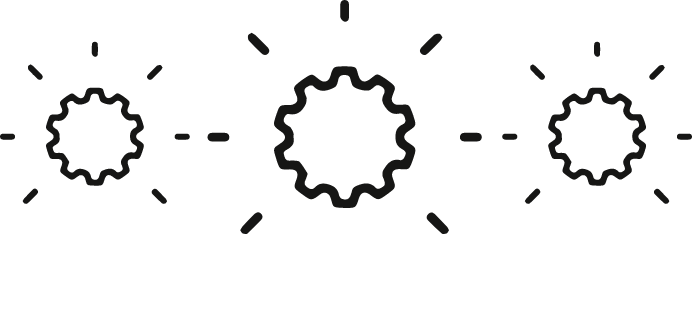 Leading
To the benefit of the graphic arts sector, we endeavour to make Printing Expo the leading brand in the virtual arena
Comprehensive
Printing Expo provides the ultimate product promoting, brand building, digital sales and marketing tool



Printing Expo Online attracts a global audience of Print Professionals
Printing Expo Online is designed to work within the ever changing printing industry and uses the organisor's many year's of front-line experience to advise and help people and businesses working in this progressive industry.