Experience the world's most
engaging online print exhibition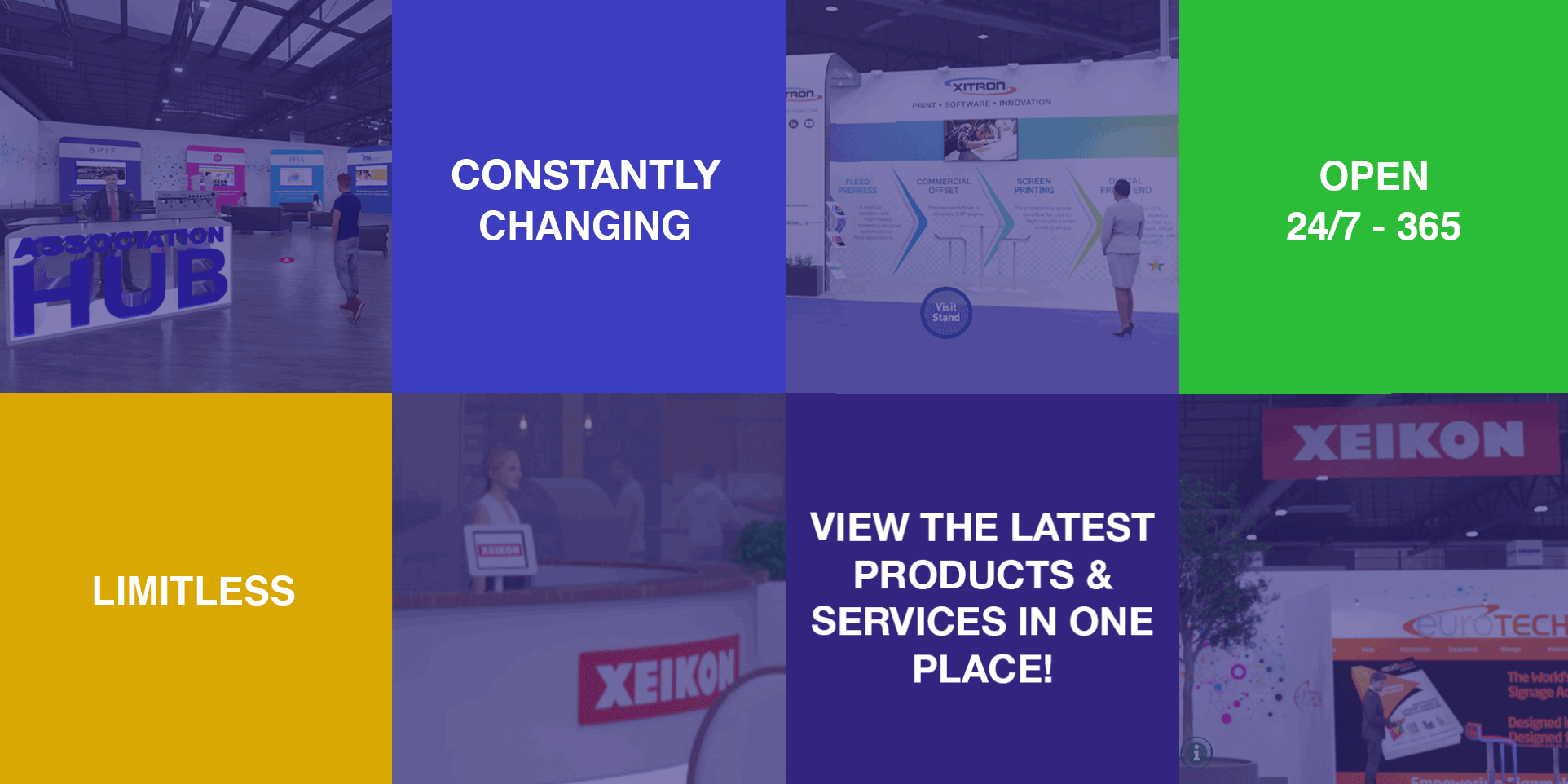 Printing Expo Online works in the same way that a live exhibition does, and the zones and all the stands are rendered to real physical dimensions.
Visitors can navigate through the show and visit virtual representations of stands complete with 3D products using our amazing platform user interface.
Exhibitors populate their stands with a range of interactive content that visitors can explore and download. Our intuitive user interface and an interactive floor plan ensures that the show is easy to navigate, and the content is easy to discover.
As a visitor you can enter multiple zones to see all the brands that are exhibiting; you will need to register for free first to enter and visit the stands and access the content. Once registered, you can visit stands, access pdf brochures and videos and even collect promotional items that may be on offer.
Our exhibition stands are built using a combination of high-resolution 3D rendering, photography, and HD video so that we generate realistic representations of stands that the exhibitors have created using existing stand designs or have created concept style designs to best show off their branding.


Printing Expo Online attracts a global audience of Print Professionals
Printing Expo Online is designed to work within the ever changing printing industry and uses the organisor's many year's of front-line experience to advise and help people and businesses working in this progressive industry.