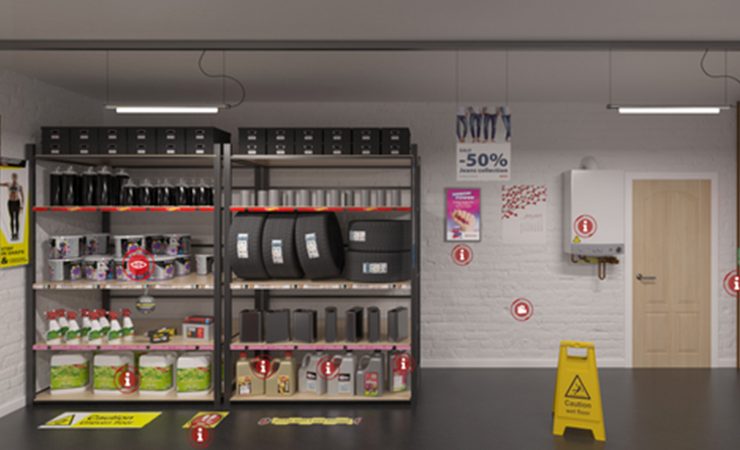 Digital printing specialist Xeikon is to triple the number of virtual machine displays as part of its presence at Printing Expo Online, the world's largest virtual exhibition for the print industry.
Introduced as the global coronavirus pandemic started to impact businesses around the world, Printing Expo Online has since evolved from a virtual exhibition showground to an online marketing and resource tool for print industry suppliers. This is perhaps best showcased by HP Indigo, which initial used the platform to highlight virtually how converters could adopt its Digital Pouch Factory concept, and gauge the size and scale needed to pursue such an endeavour. Initially only available in English, Japanese and Spanish iterations are now available.
Xeikon debuts its Virtual Innovation Centre as part of Printing Expo Online in early 2021. This focused on the wall decoration market. A further two showrooms are now to be opened, covering commercial and label printing. This additional investment in the Printing Expo Online platform will make Xeikon the show's largest exhibitor, pushing its total space at the show to over 4000sqm.
As well as the additional showrooms, an 'application journey' experience is shortly to be added, whereby visitors will be able to undertake a virtual tour of a living room, kitchen, bathroom and garage. Here, Xeikon will show applications for commercial, label and wall deco products that can be produced on its digital print engines.
Xeikon is part of Zone 2 at Printing Expo Online. This area of the show is undergoing other updates also, such as the new Software Technology Centre (STC). Moving into the STC in time for the launch are the debuting EFI Fiery and existing exhibitor printIQ.
Wayne Beckett, Printing Expo Online event director, commented, 'OEMs and service providers are starting to understand the opportunity that Printing Expo Online offers, with its global reach and unique marketing platform that enables companies to showcase their products and services in way that is so different to anything else on the market.'