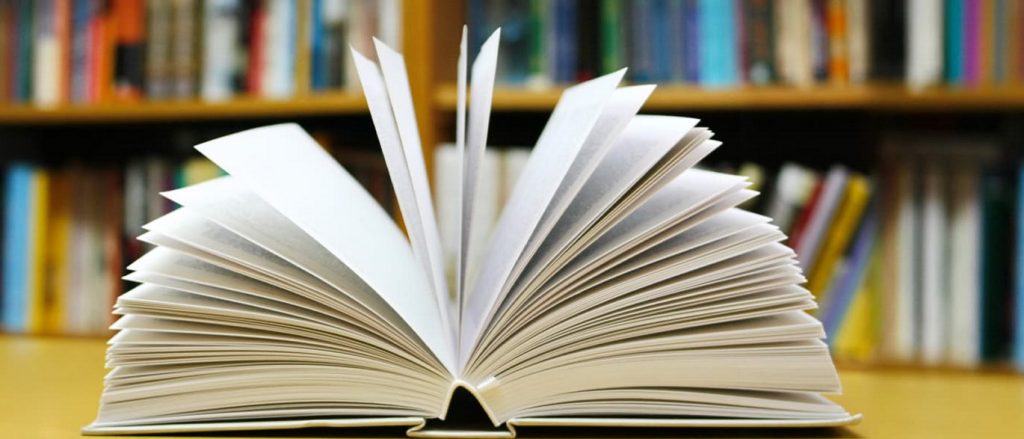 Six Austrian experts from the entire book value chain discussed the current situation and trends in book manufacturing in a round table discussion. We have summarized the most exciting statements from this informative round table discussion for you.

The questions were put by Franz Schaffer (commercial director and production manager at Christian Brandstätter Verlag, Vienna), Max Niederschick (art director, nw_Publishing GmbH, St. Pölten), Martin Wlacil (Managing Director of Print Alliance, Bad Vöslau), Regina Huhn (Management Assistant, Buchbinderei Papyrus GmbH, Vienna), Erika Pfaffinger (Sales Manager Graphic Papers, Salzer Papier GmbH, St. Pölten) and Harald Egger (Managing Director, Salzer Papier GmbH, St. Pölten).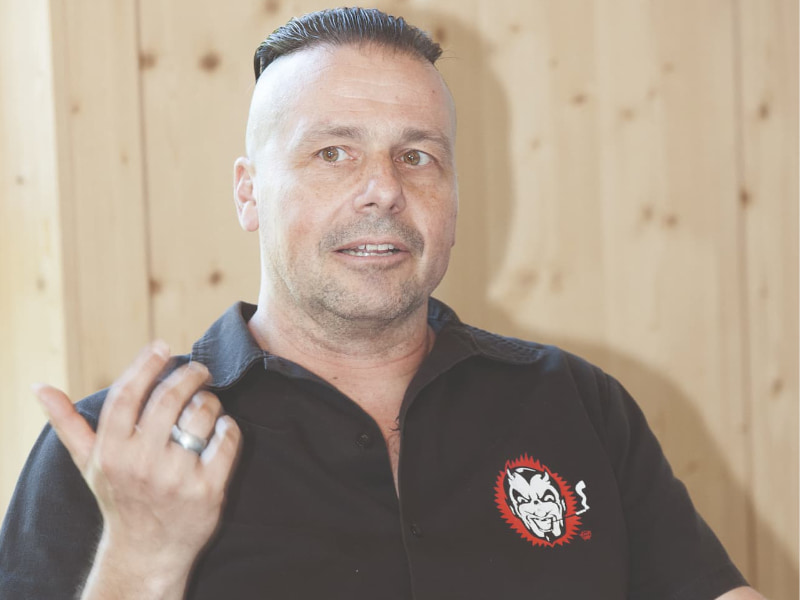 "Reading is an adventure in the mind. And as a designer, you then already have the opportunity to influence that."
(Max Niederschick, art director at nw_Publishing GmbH, which specializes in corporate publishing. Here, they rely on hybrid forms of communication to combine print and digital in a meaningful way).
Why can the book hold its own so well in a digital world?
Max Niederschick: Fiction is under greater attack from digital offerings than art books or exhibition catalogs, for example. In the art and culture scene, exhibitions only take place when a printed catalog is available. What the digital world can't do either is give us time. Then there's the haptic experience, and printed books have a completely different sentimental value. I turn off the screen – and it's gone.

Your publishing house is hybrid.
We try to find intelligent solutions. Sometimes it's an interweaving, because the digital can support us in our endeavors. We are social people who like to experience things. And I think the book experience is a very special one.

Franz Schaffer: The substitution of the book by the e-book is not happening in certain areas. This includes illustrated books as well as cookbooks. The need to own something is a given with books. When I give someone a book as a gift, it has a value that goes beyond the mere commodity value. You have to look at how you can make clever use of the advantages of digitization – although I see these more in the area of sales and marketing. There are great opportunities to enrich content with digital offerings.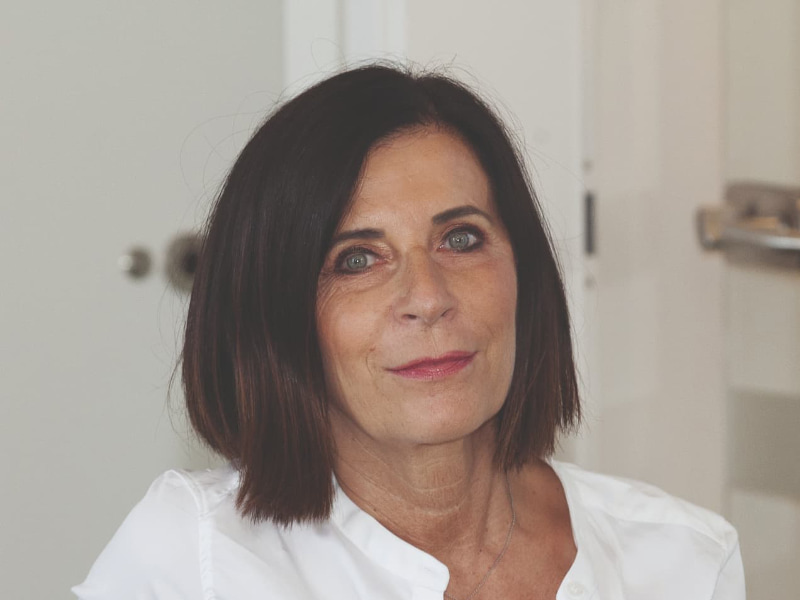 "It's important to stay in dialog and coordinate in advance. That's how we've managed the crisis quite well, even with our existing customers."
(Erika Pfaffinger, she heads sales for graphic papers at Salzer Papier, implements concrete projects together with publishers and brings her full passion to the table)
Ms. Huhn, how do you experience the change?
For me as a bookbinder, every book is a work of art, that's our claim. If there's no visual appeal, I might as well download the Kindle – and the story is done.

Mr. Egger, what is happening on the book market from your point of view?
Our publishing customers in Germany and France tell us that the market for hardcover books is stable. Paperbacks are more likely to be substituted by e-books.

Mr. Schaffer, we found a video on the Brandstätter Verlag homepage entitled "Vom Abenteuer, ein Buch zu machen" ("On the adventure of making a book"). Is book production also an adventure for you?
Yes, definitely. Book production – or rather, publishing – is a multi-layered adventure. And book production itself is only one chapter of the great adventure. The adventure begins with the first discussions with the authors, where you then notice that the enthusiasm spills over to the publisher and from there to the rest of the team. In the course of book production, we try to carry this spark of enthusiasm on to the reader. This works best when everything from the content to the paper and layout to the cover fits together, and then it is also rewarded by the market.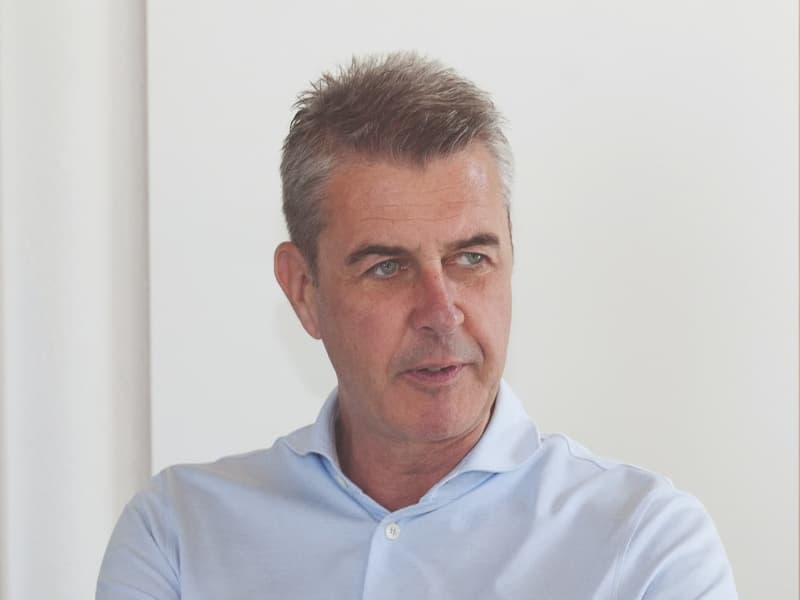 "We have been working at Cradle to Cradle level for seven years now, and all our papers are now certified to that effect."
(Harald Egger, managing director of Salzer Papier GmbH, has strong roots in the paper industry. Previously, he was chief sales officer of the Europapier Group).
Mr. Niederschick, what do you think is special about book production?
At some point, there was this hackneyed slogan: Reading is adventure in the mind – and it definitely is. As a designer, you have the opportunity to influence that. You can also direct a book. The book "The Ship of Theseus" by J. J. Abrams is an attempt to make a book interactive without digital gadgets – and it succeeded. So, something really happens in the mind. In the digital world, it's often just a few seconds, and you click away. The book, on the other hand, manages to captivate you. But we have to succeed in interweaving it with other media.

Are there any trends in book design and book production?
Regina Huhn: I'm pleased that many books are being stitched again. Publishers are increasingly putting their money where their mouth is and investing in equipment again. I've been looking at that now. Even notebooks are now being perfect bound. But three-part book covers are also in vogue, which in principle is nothing different from the atlases with soft flexo covers back then. Only they did not meet the qualitative expectations at that time. We have found a way to produce a flexible, high-quality three-part book cover with a fold using a thin cardboard.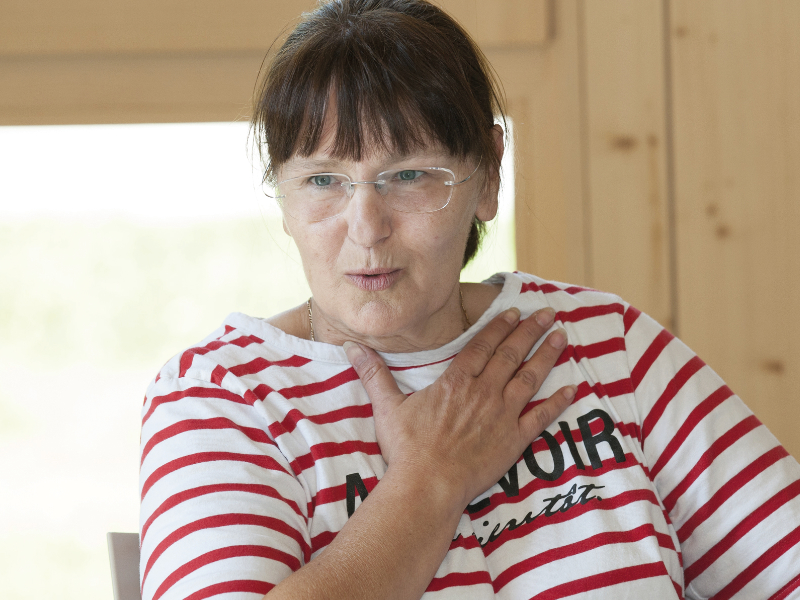 "I am pleased that publishers are once again increasingly putting their money where their mouth is and investing in equipment."
(Regina Huhn, assistant to the management, Buchbinderei Papyrus GmbH, is a master bookbinder and sees herself as an all-rounder)
Martin Wlacil: We, too, see the trend to use unusual materials to stand out in the bookstore and to ensure the desired attention. Basically, every book is a one-off. When you pick up a book, you immediately feel the quality. This is evident in the markup and many other points that need to be considered. This expertise is what makes a good bookbinder.

How does Salzer Papier experience the trends in the field of equipment?
Harald Egger: We have seen recently that visible thread sewing is very often used for high-quality books. Our papers are virtually predestined for high-quality books due to their consistent quality and coloring.

Erika Pfaffinger: The coloring of our book papers is absolutely consistent, which is crucial for reader-friendliness. The different grammages and volumes result in numerous design options.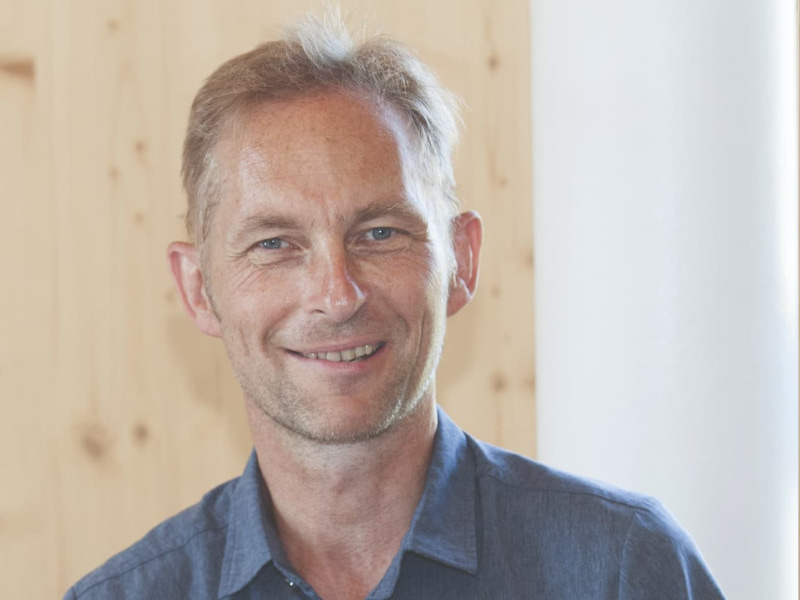 "The substitution of the book by e-book is not happening in certain areas. This includes, for example, illustrated books as well as cookbooks.
(Franz Schaffer, managing director and production manager at Christian Brandstätter Verlag, has been in the publishing business for more than 30 years. The publishing house stands for a certain opulence in the field of illustrated books and covers a wide range of topics).
Ms. Huhn, how can a bookbindery act as a partner to publishers?
My ideal is that all those involved in the value-added chain coordinate their efforts right from the start. That way, you can get the most out of every budget – no matter how small or large. For example, every binding needs a certain paper. Compromises can be made, but this can be at the expense of quality. That's why you should involve the bookbinder as early as possible, also to avoid unnecessary costs.

Mr. Niederschick, can you understand that?
Yes, totally. I try to talk to everyone involved early on. That's sometimes a bit difficult to get across to the customer, because he then has to commit himself earlier. But you save a lot of friction and, above all, costs.

Mr. Egger, how does Salzer Papier approach the topic of sustainability?
In recent decades, it has been important for the paper industry to prove that its work is ecologically sound. A large number of certificates are used to document sustainability efforts to end users. One example is Cradle-to-Cradle, which is currently being hyped in Germany. Last year, we sought certification, and we saw that we didn't have to change a single process or ingredient. That means we've been working at a Cradle to Cradle level for seven years now, and all papers are now certified to that effect.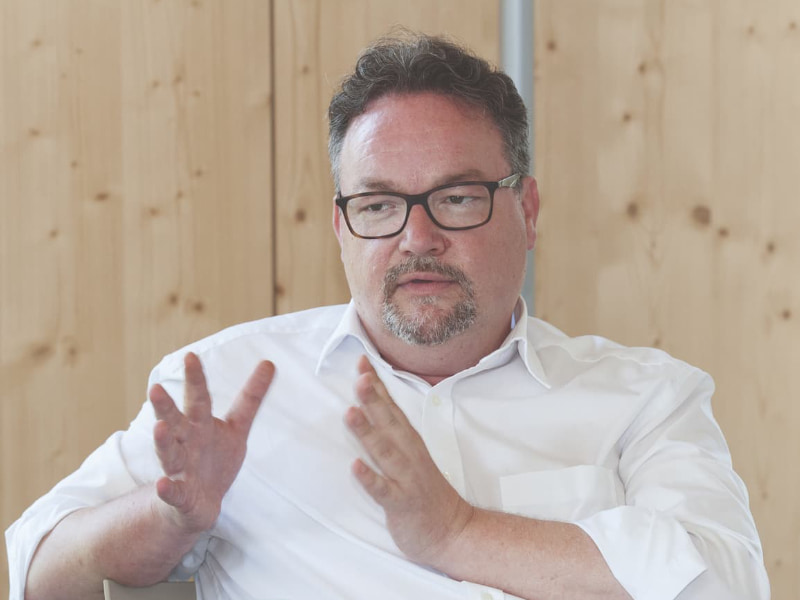 "We will continue to invest in the book product – it's going in the direction of high-quality books in small editions."
(Martin Wlacil, managing director of sheetfed offset printer Print Alliance. For the print shop, the book, and especially illustrated and art books, is an important and promising product segment)
What would you like to see in cooperation with printers and bookbinders?
Max Niederschick: There has to be a contact person who looks after and informs creative people. I believe that personal contact is enormously important. What I would like to see is a mutual exchange to clarify technical and economic issues in advance and to learn about new possibilities.

Franz Schaffer: I see it the same way. For me, it's important to be able to get concrete ideas directly from production partners. I can only do that if I'm also directly on site and get inspired.

Are there any approaches print shops can take to improve their advice and sales?
Martin Wlacil: For us as a print shop, the scope for advice on paper is rather small. For 90 percent of the jobs, it's predefined. I think this is where paper manufacturers and dealers have the greater leverage to advise creatives on paper selection. There is an exchange from our side with the creative people in the direction of printing types, finishes and binding types.

Wouldn't a bookbindery also have a lot to say?
Regina Huhn: We could certainly do more in terms of customer advice. But unfortunately we don't have the personnel resources. After all, customer service isn't something we just do on the side – it's a full-time job. Basically, we are open and like to create blind volumes with new papers and see what works and what doesn't together with the customer.

What will the future of the book look like?
Max Niederschick: The trend towards more quality in book production is also an expression of the value that people attach to books. People are prepared to pay more for a properly designed and bound book.

Regina Huhn: We have all experienced the introduction of the computer and e-books, but despite all the prophecies of doom, the printed book still exists. If only to convey a certain intelligence with a filled bookshelf. However, the way they are made is becoming increasingly high-quality and extravagant.

And how does Salzer Papier see developments in the book market?
Harald Egger: For Salzer Papier, the book is the most important mainstay. I would like publishers and printers to enter into a dialog about book formats. Perhaps we can think together about how we can produce more efficiently and subsequently share the savings. Whereas we have seen in the crisis that suddenly many things became possible.

Erika Pfaffinger: Of course, standardization is a double-edged sword. Individuality and standardization are of course per se contradictory. Often it's a matter of 1 or 2 mm more or less, and you can create a win-win situation. The important thing here is to stay in dialog and coordinate in advance. In this way, we have also mastered the crisis very well with our existing customers.
This text is reproduced with kind permission of Müller Martini, you can read the original article first published here