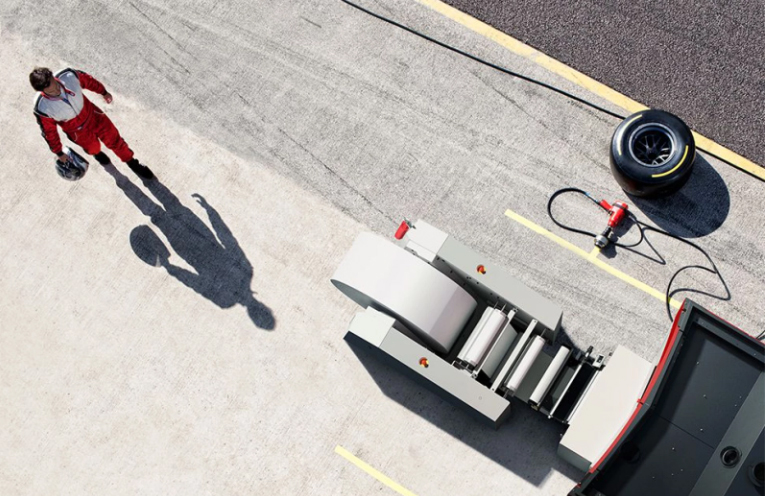 Learning from the print business challenges of 2022
The 2023 digital print mindset shift: learning from the print business challenges of 2022
In 2022, we turned to LinkedIn to find out more about the challenges you were facing. From the lack of adequately trained or qualified personnel to operate presses to the financial impact on your pricing and business model, the pain points of that year were very telling. Here and now in 2023, we've decided to follow a different path – while we've learned a great deal from those conversations, we've decided to focus on supporting businesses that see opportunities, not just challenges.
Those challenges are very real, and still very relevant to the digital print market. Print presses are more capable than ever, offering organizations greater speed, functionality and print quality, but those more complex utilities require deeper training and understanding from their operators. With a labor shortage driven by press people seeking a better work/life balance and opportunities for higher wages also compacting the issue, print businesses are having to evaluate how they value and invest in their workforce.
Then there are issues surrounding the rising costs of energy resources and how these prices are seriously impacting the operational efficiency of the print industry. Add to this a scarcity of print resources, including the cost of paper and the fluctuating prices being quoted, and it's no wonder so many businesses are struggling to meet customer demands. These issues are impacting practically every creative industry where print plays a part, including the graphic arts. It's a universal problem that commercial, label and packaging printers are facing, so what's the right strategy to address this?
Lucas Calvo, Customer Success Manager @ Xeikon, is here to help.
The Xeikon gameplan
Whether you decide to fold or hold, your printing setup needs the best hand possible. You need a solid strategy to overcome these challenges (and maybe a little sprinkling of luck). Following the strategy you've used in years past isn't going to produce new results. You need a different mindset. For 2023, we highly recommend a more holistic approach built around three key elements that are bound to work for any digital print/hybrid business model. This is our game plan.
1. The business mindset – rethink the JIT allocation model
Over the last year, you've been forced to have more than one tough conversation with your customers. It's a case of not only shifting your mindset, but bringing them along for the ride so they see the wisdom of your new strategy. A huge part of that comes down to moving them away from their multiplex SKU and flexible production to commodity printing, to maintain their flag product, at least for the time being. Once you, and they, get the hang of it, you'll start to see more resourcefulness and ingenuity from your end and from the customer.
So, what happens when you have the media in place, but the customer is no longer up-to-speed on their regular order? The key here is to keep your digital press running in readiness for that uptick in demand. We know this will put a strain on your flexibility, but it will safeguard the customer relationship in the long term as the customer knows you're on call whenever you're needed.
2. An adjusted management of process and media
Whether you're just starting out or already supporting customers with ongoing print jobs, you need to identify and address the right KPIs so you can what's really happening. If you're a hybrid printer, we bet this is your current viewpoint right now:
Analogue printing
Perception: Your basic print production cycle is running smoothly, with no fuss and the ability to process big volumes (and thus bring in even bigger revenue).
Digital printing
Perception: This type of setup is useful for those operating an ad hoc printing service, but it can be messy to maintain. You should be proactively maintaining it, but that takes up precious time.
This calls for a reality check on your end. Ask yourself: will an analogue environment really bring in that much revenue without it entailing higher costs? Does digital really require more maintenance and care than analogue-based technology?
Based on this assessment the answer is to go analogue again, right? But is that the wisest course of action? If you do, you may be faced with the need to renegotiate pricing terms with customers who don't want to order larger print volumes. You'll have to cut your prices, thus decreasing your machine OEE, increasing pressure on your team, stocking customer products on your shelves again while both decreasing your margins and increasing the overall cost to the company. In other words: you'll end up right back where you started.
However, if you analyze the different costs and figure out a way to proactively reduce waste, you're already increasing the margins in your digital print business model. You can then keep your customers happy, whatever the volume they've requested, while ensuring your company is also happy and healthy. This approach is simpler to operate on your digital press, opening up the opportunity to process different job types for a more rewarding output. Your business is now fully functional, efficient, and adapted to the challenges of today.
Get this approach right and it might spawn even more work for your digital press. Customers talk and a good word tends to travel, so why risk losing that opportunity?
3. People
Workforce retention was one of the biggest challenges facing printers in 2022, and we saw and shared your pain. Good relations and healthy business relationships are the lifeblood of your operations, but when those people have been trained and skilled up only to step away from the organization after a few years, months (or even a few days), it's a real issue.
Finding personnel is one thing but investing in them and retaining them is another. There's pressure on your HR department to maintain a workforce, but without enough skilled operators, you can't expect to meet the demands of your customers.
Creating a sense of belonging comes from developing a positive internal culture. It comes from clear and honest communication, sharing ideas and skills, showing leadership, developing a network of contacts, delivering relevant and beneficial training and challenging and inspiring your people in equal measure. And this is one of the many opportunities that we see for this voyager call 2023.
So, you're ready to kick off your 2023 in style. That's why we've developed a new program to help you scale faster, with a key focus on:
People skill and retention
Business models
Scheduling and planning
Machine reliability
Production
We call this program TPE (Training for Production Efficiency):
T – Training
Retention of people comes through developing their skills and connection to the company through the right training and culture. Our program is designed to help you deliver better training because a print press operator with increased competencies is a far more valuable asset. You build the confidence of your people and further strengthen their commitment to the business through your continued investment in their future.
P – Performance/Production
We'll show you how to run your press more efficiently and avoid needless hiccups through constant monitoring and guidance. We'll show you how to correctly establish your density and create the correct machine/material script as well as profiling. However, the main benefit will be improving your maintenance strategy so your people have the confidence to keep your presses working at optimum levels. Because with the right maintenance and the correct management, everyone wins.
E – Efficiency
With the correct skills and confidence, a press operator has the ability to actively reduce waste, improve operational productivity and ultimately play a more impactful role in the company's future. We can help through our data and business analytics – which is where our Xeikon Business Services comes into play. We'll assess the data outcome and evaluate the costs and KPIs you're working with. It's a cloud-based solution, so both you and your aXelerate team can access that information whenever they need it, identify issues and ensure management has the oversight it needs.
If you still need convincing of the power of digital print, and you've grown weary of that 2022 doom and gloom. Now is the time to start, run and optimize. Whatever your position, the way to rescale and accelerate is to aXelerate.
We've put our cards on the table. Are you ready to share yours?
by Lucas Calvo
This text is reproduced with kind permission of Xeikon Manufacturing, you can read the original article first published here.