This text is reproduced with kind permission of Print Week, you can read the original article first published here.
Richard Stuart-Turner
US personalised products retailer Shutterfly has invested in more than 60 new HP Indigo digital presses – the largest single customer order to date for the HP Graphics business.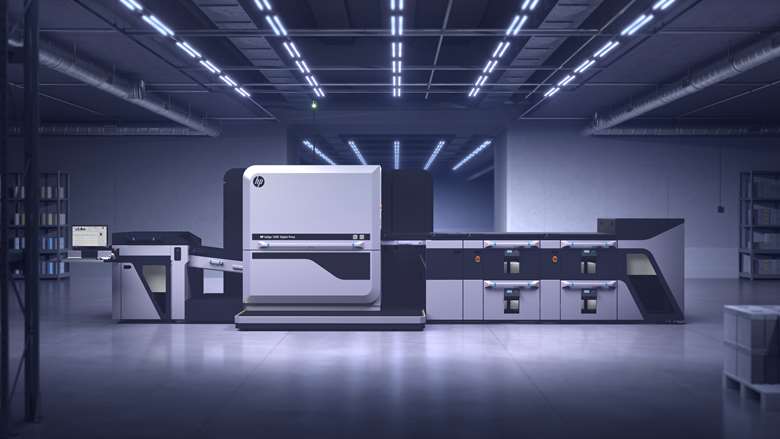 Shutterfly was one of the first customer beta sites for the Indigo 100K
Shutterfly, which supplies personalised products including photo gifts, photo books, school portraits and home decor, said the expansion of its strategic relationship with HP would enable it to deliver "next-level productivity" to supply the growing e-commerce market for these products.
The investment includes three different platforms – HP Indigo 100K digital presses, HP Indigo 12000 digital presses, and "significant investment in web-fed photo presses to transform photo portrait printing to digital".
Shutterfly was one of the first customer beta sites for the Indigo 100K, a new B2 liquid toner press targeted at high-volume applications that is capable of 6,000sph and a monthly duty roster of 1m duplex sheets.
The delivery of the new machines started this autumn prior to peak consumer season and will continue over the next 18 months at four manufacturing facilities in Shakopee, Minnesota; Fort Mill, South Carolina; Tempe, Arizona; and Plano, Texas.
Shutterfly chief operating officer Dwayne Black said: "Over our 20+ year legacy, Shutterfly has committed to investing in the best and most innovative technology to fuel our business, delivering high-quality products to our customers, hosts and partners.
"This latest upgrade of our HP Indigo fleet continues that investment in quality, productivity and innovation, with significant advancements in speed and automation that help us deliver even higher quality products to our customers, even faster at a time when sharing tangible memories is more important than ever."
Shutterfly also uses the HP PrintOS cloud-based operation system to monitor the productivity of presses in real-time to keep press uptime to a maximum.