42% of companies have staff who had to self-isolate during the pandemic
27% have staff who tested positive for COVID-19
18% of SME company bosses have tested positive for COVID-19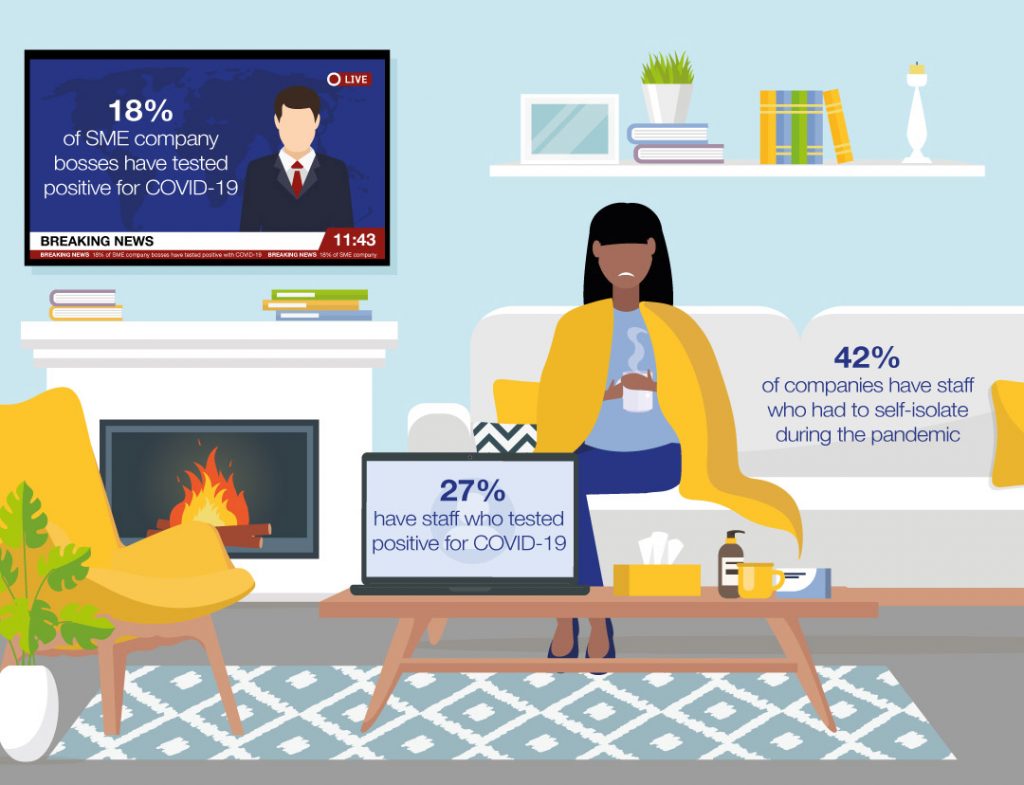 The full impact of the COVID-19 pandemic on the UK's SMEs is becoming clear as Close Brothers Asset Finance's latest research* reveals the scale of absences attributed to the virus.
Conducted in late November during the second lockdown in England, the survey of 900 SME owners and senior team members shows that over one in four (42%) companies have staff members who have had to self-isolate at least once during the pandemic, with the problem particularly acute in larger SMEs.
In addition to absences through self-isolation, more than a quarter (27%) have staff members who tested positive for COVID-19 while 18% of company bosses – or senior members – also tested positive, rising to 26% for firms with more than 60 employees.
"In an average year absenteeism costs the UK's economy around £20 billion annually based on an average of just over four sick days for each employee," said Neil Davies, CEO of Close Brothers' Commercial Division. "2020 has been anything but average and the increase in absenteeism has been exacerbated by the pandemic.
"Clearly, the months ahead will be difficult for many but on a more positive note, our research also reveals two thirds of staff are confident to return to their place of work while 70% are also able to work from home, helping minimise loss in productivity."
The full results – including sector and regional breakdowns – from our latest Business Barometer are available on our free-to-use SME Data Hub or on request; sectors surveyed include:
Construction
Engineering
Manufacturing
Food and Drink
Transport and Haulage
Wholesale and distribution
Print and Packaging
Retail
Recruitment
Services
This text is reproduced with kind permission of Close Brothers Asset Finance, you can read the original article first published here.