This text is reproduced with kind permission of Print Week, you can read the original article first published here.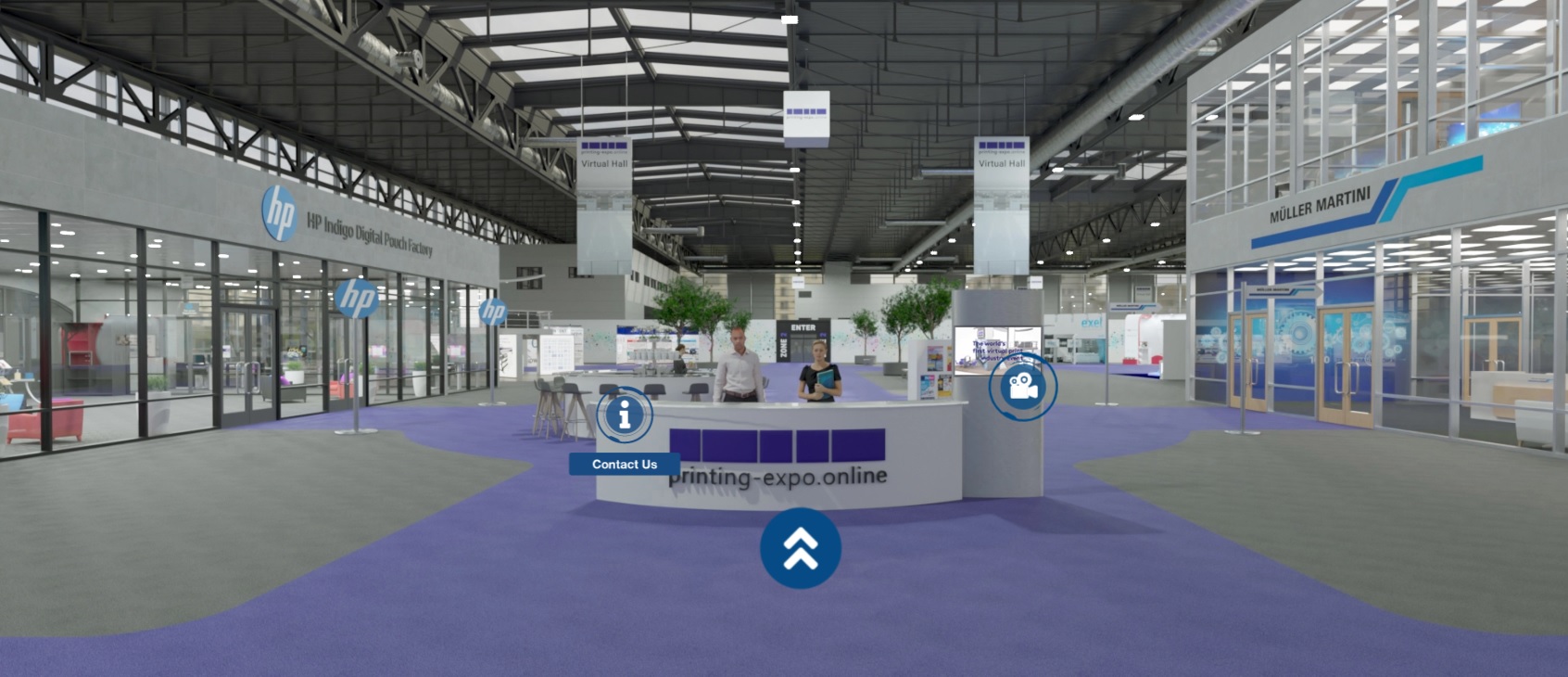 Online exhibition Printing Expo has gone live with its first tranche of exhibitors.
The event, billed as "the world's most interactive online print exhibition experience" was announced in April and opened its virtual doors this morning (30 November).
Printing Expo is organised by Resolve Business Management and uses the V-Ex Virtual Exhibition platform.
Zone 1 of the expo features large virtual builds from HP and Muller Martini – which has opted for a double-decker booth – while other booths include Global Graphics Software, Xitron, Close Brothers, Exel Printing Machinery, and Meteor inkjet systems.
Printing Expo said that Zone 1 was a "preview" and over time it expected the show to grow to include "many of the world's leading print industry brands and the visitor demographics will represent a global audience".
Event director Wayne Beckett said the word "virtual" had become something of a misnomer.
"Someone walking around their showroom filming on an iPhone is promoted as a virtual tour, but it's not a virtual tour at all," he stated.
"We believe that anything virtual has to be interactive and most of all needs to be fun to visit as well as useful, which is why we have launched Printing Expo."
On today's go-live, he said: "We've had a bit of a surge – over 1,000 people hit the show in the first hour!"
The stands are built using a combination of "3D rendering, photography and HD video" and are rendered out to real physical dimensions.
The intention is to provide an "immersive browsing experience" for visitors.