As CEO of the industry's trade body, it shouldn't come as a surprise that positivity is his watchword for the year ahead.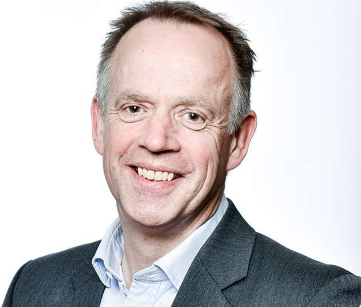 What positives are you able to draw on from the experiences of 2021?
We all emerged from the pandemic (well, more or less!), business picked up, and I don't think I've ever enjoyed meeting industry friends and contacts so much, after the enforced break. We've also seen a massive appetite for training for the future, which is wonderful, and, I've been heartened by the support we've had for a wide range of initiatives we launched, notably on the environmental front amongst others.
What trend (business or technology) do you think has been accelerated because of the impact of Covid?
Inevitably, remote working, but we knew that. What we've seen is that flexi-working is here to stay, but, more than ever a partial return to offices for those who were locked down at home has reinforced how much we all need to be together regularly.
What do you think will represent the single biggest opportunity for printers in 2022 and why?
The latest set of challenges will recede, our economy will continue to recover, and I believe that government will support businesses in investment and training, as they recognise how important that is. In such a varied sector, the common thread is to have confidence, and get out and engage with the market – the opportunities are always there in all sectors.
What are your hopes for 2022?
That we find a way back to normal life, accepting that Covid is highly unlikely to disappear. That the latest set of challenges to business, from energy to supply chain to staff shortages become a thing of the past early in 2022, and that as an organisation, we can continue to play a vital role in supporting the sector with government, with skills development and with business success.
Describe your 'new normal'?
More Zoom, more Teams, more travel, more events. Just need to get the balance right (some chance!).
What, if anything, will you do differently in 2022?
I really hope we'll be able to have some of the events and celebrations of what's good in our sector (and there's so much), that proved difficult this year – and I'll make the most of that opportunity. This year has also been another reminder of the need to get out, meet up and stay in touch; time passes too quickly!
Sprouts: yes or no?
Not Christmas without them – just don't overcook them!
Are you making any New Year's resolutions? If so, what?
Just the normal ones – enjoy work, enjoy friends, try to make the most of both, and enjoy the journey!
This text is reproduced with kind permission of PrintWeek, you can read the original article first published here.