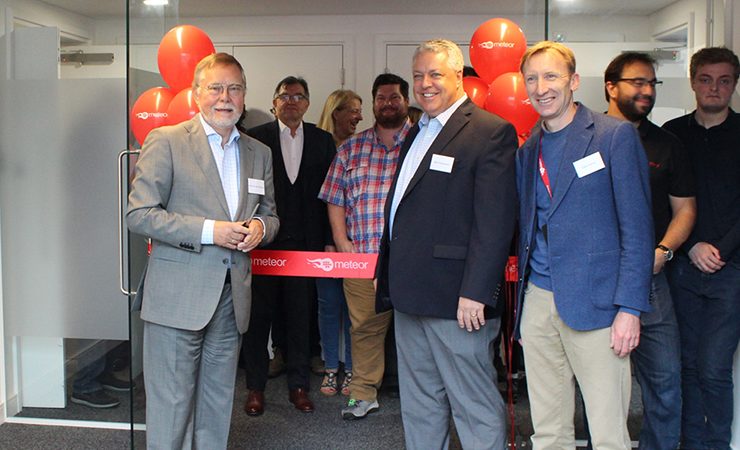 Meteor Inkjet has expanded its facilities in order to meet growing demand for its products and services.
Located alongside parent company Global Graphics in Cambridge UK, Meteor Inkjet has now expanded its office, lab and manufacturing space, providing 'significant' additional floor space adjoining the company's existing facility. This extra space will allow Meteor Inkjet to boost research, manufacturing, quality and customer support efforts while accommodating its growing workforce.
Since the company's acquisition by Global Graphics in 2016, Meteor Inkjet has experienced strong growth in the markets it serves with inkjet digital printing technology. Known for industrial inkjet technical expertise and innovation, Meteor's global customer base serves a wide variety of markets including ceramic tiles, packaging, labelling, commercial print, textiles, direct-to-shape product decoration, and 3D/additive manufacturing.
Clive Ayling, Meteor Inkjet managing director, commented, 'Meteor's new space provides a comfortable environment for our growing team as well as offering purpose-built facilities to improve our productivity and pave the way for future innovation. This expansion is an important milestone for Meteor and we were pleased to celebrate with our employees as well as with honoured guests from the Global Graphics Group of companies.'
Meteor Inkjet is now embarking on a recruitment drive to support its growth.
This text is reproduced with kind permission of Digital Labels and Packaging, you can read the original article first published here.