Meteor have launched their new virtual stand at the Printing Expo Virtual Exhibition, the world's most realistic online print show!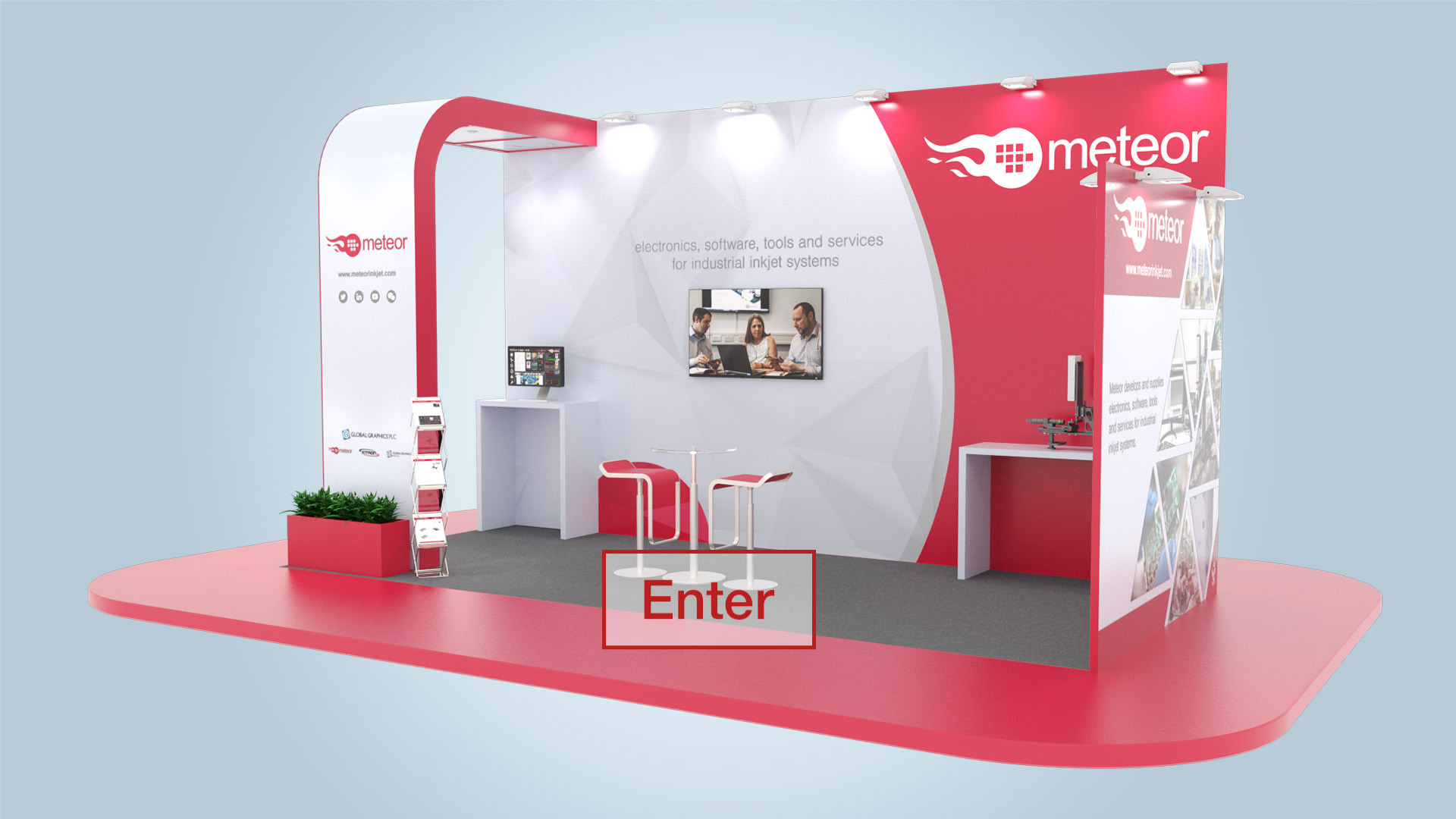 Meteor, a proud member of the Global Graphics group of companies, develops and supplies electronics and software to drive industrial inkjet printheads from Dimatix, Epson, Konica Minolta, Kyocera, Ricoh, Seiko Instruments, Toshiba TEC and Xaar. With decades of experience, Meteor are well known for their technical expertise and innovation and are trusted by printhead manufacturers and print system builders alike. They have a deep understanding of the fundamental science and engineering that underpins digital printing and offer robust, cost-effective and futureproof products.
The Meteor stand at the Printing Expo Virtual Exhibition is a stunning visual, interactive display, host to an array of information about the company and their services. Learn more by clicking each dedicated hotspot to access slideshows, downloadable brochures and videos.