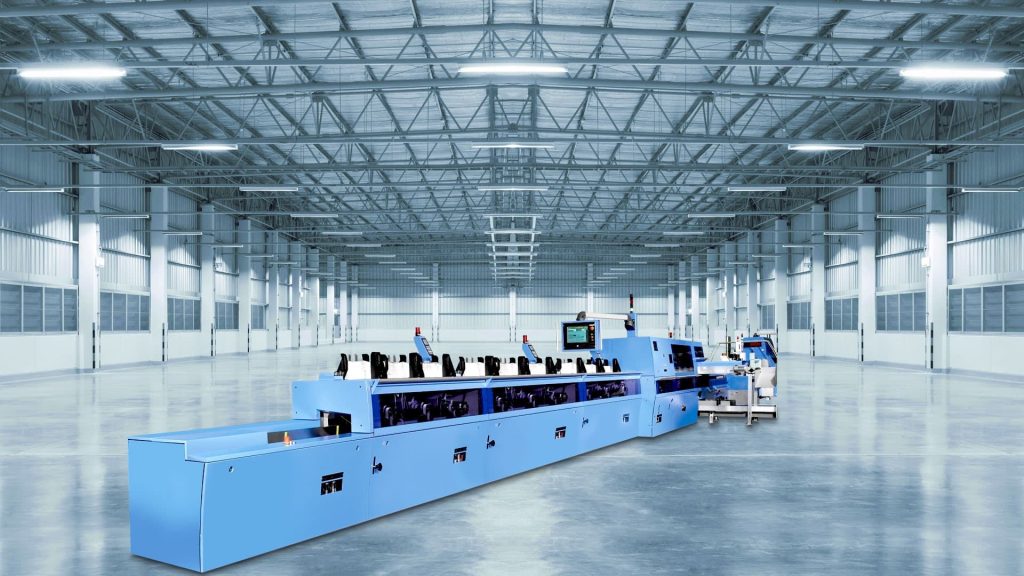 The Lithuanian printing company Kopa is investing in a 3692 gathering machine from Muller Martini and expects a major boost in productivity and quality as a result.

The company has celebrated its 30th anniversary this year. In 1991, when Lithuania regained its independence, an advertising agency was founded in an attic in the city of Kaunas. That was the birth of the Kopa print shop, which in recent years has developed into an efficient print service provider. Today, the company employs 122 people who produce high-quality books, magazines, catalogs and brochures. The print run ranges from 500 to 20,000 copies. 90 percent of total production is exported to the European Union and the USA.
Three years ago, a new building was erected on the outskirts of Kaunas, creating space for further growth. Now, step by step, the existing machinery is being modernized and technologically upgraded to the latest standards. As a long-standing partner, Muller Martini is supporting Kopa with its comprehensive technical and commercial expertise in the modernization and expansion of its print finishing operations. Due to its continuous growth, the company is focusing on the level of automation, performance and accompanying production control for all its investments.

In the course of Muller Martini's analysis of production, collating in particular was identified as a neuralgic point. This work step in the run-up to perfect binding and thread sewing has so far been carried out manually. 

To remedy this, Kopa will install a 3692 solo gathering machine from Muller Martini in this October for gathering layers for both thread sewing and perfect binding. It is equipped with 16 stations – in line with the product range. The control options associated with the Asir 3 optical image and barcode recognition system ensure greater production reliability and also contribute to an increase in quality.
This text is reproduced with kind permission of Müller Martini, you can read the original article first published here.