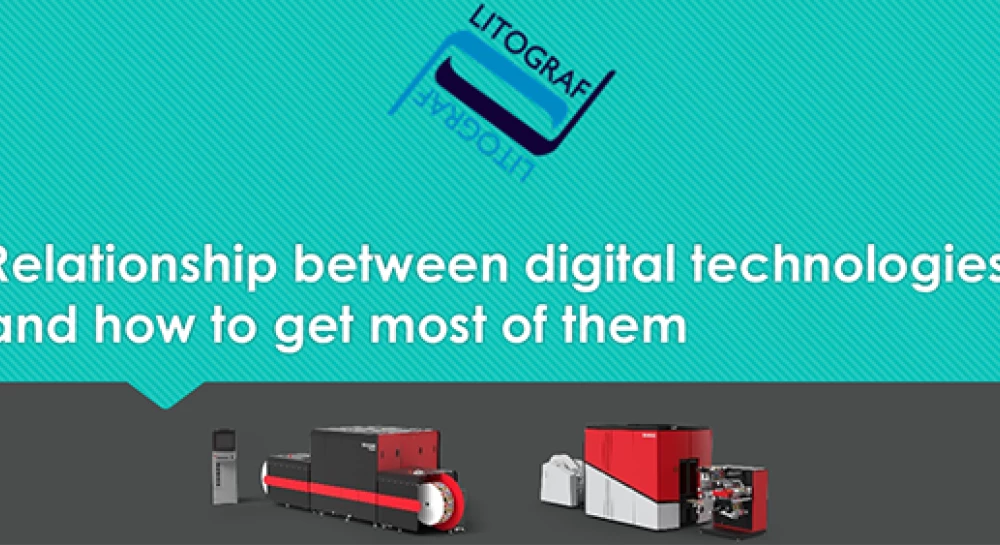 Litograf is a label printer with a clear mission: invest in technologies that enable clients to decrease costs, increase quality, and bring innovation to their label production. Completing their hybrid setup with the Xeikon CX300 and the Xeikon PX30000 digital print technologies enables Litograf to produce high-end label applications with the look and quality needed to enhance the product – and the overall impact of their client's marketing campaigns.
When it comes to label production, Slovakian-based Litograf has a clear focus: use the best technology to produce superior, innovative labels that meet the exacting demands of clients in industries like alcohol, cosmetics, gourmet foods, and supplements.
From tech investment trailblazer
Litograf was founded in 1991 as a label reseller. When their printing partner got acquired by a label conglomerate, they knew it was time to start up an in-house label production. Since then, the company hasn't looked back, it focused on its mission to use the best technology to produce superior labels for its clients.
In 2013, the company made its first leap into digital printing by investing in a toner press, and soon after, the company expanded its investment in a flexo press. As technology – and the Litograf business – evolved, the company realized that producing the value-added labels they envisioned required them to up their digital technology expertise. To support that mission, they needed a partner to match.
Fast forward to 2019, when the company invested in the Xeikon CX300. With its low production cost and extended gamut and metallic colors, Litograf finally had the resources to produce high-quality, innovative labels at a lower cost.
"The Xeikon CX300 provides us with high opaque white and expanded productivity. It has the best ratio on the market," says Eduard Vidra, Business Manager at Litograf.
Recently, the company also moved into inkjet with the Xeikon PX30000 to print high-quality, innovative labels at an affordable cost.
"We purchased the Xeikon PX30000 because it offered the speed, quality, and affordability we needed in our operation. Its extended gamut, with the white, the low cost of printing, and high speeds up to 70m/min, helps us meet clients' needs," says Vidra.
Digital embellishment also proved to be an additional capability for Litograf. "Digital embellishing is something that differentiates us from the competition. It's become our token signature speciality that closes almost every sales pitch. " Vidra proudly adds.
To value-adding niche label marketing experts
Litograf services clients from Slovakia, the Czech Republic, Austria, Hungary, Denmark, as well as other countries. These clients include small – medium-sized wine and alcohol producers, premium food brands, and cosmetics. In addition, Litograf is now the largest Slovakian supplier of high-end labels for the growing supplements market. When the product quality is high, the stakes are even higher for Litograf to continuously innovate its offering and push the needle on procuring label excellence that delivers marketing bang for the label buck.
The high-end, value-added labels produced by Litograf add to the product's value by creating a deep emotional connection with the consumer that starts on the shelf and easily translates onto social media channels. Litograf prides itself on creating "influencer labels", with more and more influencers posting photos of themselves with the product – and the label – as part of their post. This online connection emphasizes the value of high-quality printed labels.
Hybrid saves and wins the day. Every day.
For Litograf, meeting the demand – and their high standards – for their labels means using all the tools in their operation. The printer says it's no longer a question of toner or flexo or inkjet. Today, meeting the demand – and high standards – of their label production requires a combination of all resources.
"There is a nice coherence between the technologies," says" Vidra. "The adoption of the Xeikon presses means we can eliminate medium to medium-long run jobs from conventional presses and use our toner press for jobs that require hot stamping, dominant resolution, or structured media. We use the inkjet press for jobs that need to be done faster and at a better cost and for anything that requires foil overprinting. Right now, about 85% of our overall production runs on digital technology."
Litograf will not compromise on providing the highest quality labels to discerning customers who demand labels that represent the quality and experience of their brands – both on the shelf and in their marketing. Achieving that goal means using the best combination of resources available, including the Xeikon digital printing solutions, to get their customers the level of exquisiteness they envision and ambition. " With the Xeikon CX300 and the Xeikon PX30000, we now have the hybrid printing environment we wanted to produce high-end label applications. – Eduard Vidra , Business Manager, Litograf
This text is reproduced with kind permission of Xeikon Manufacturing, you can read the original article first published here.