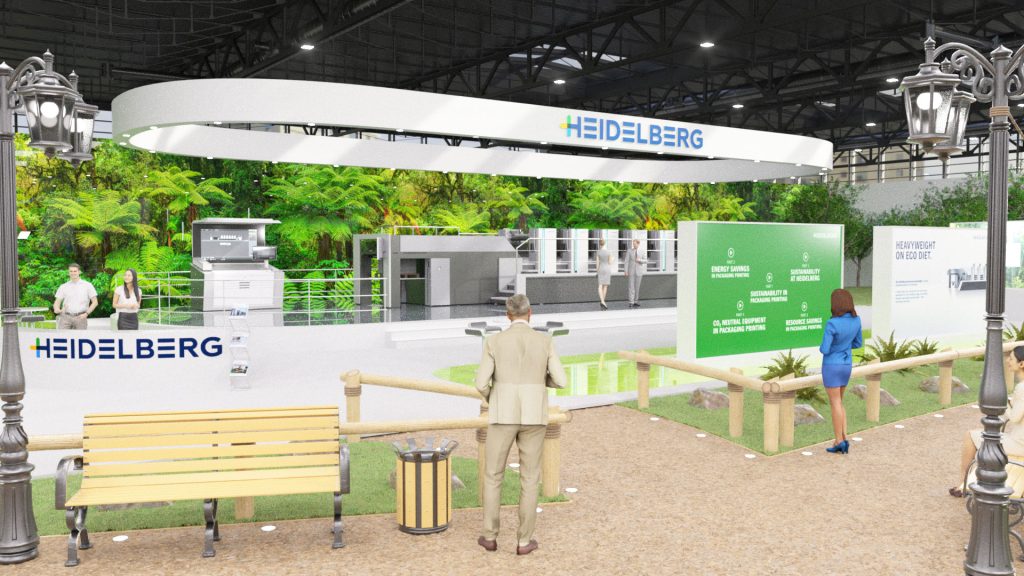 Heidelberg Druckmaschinen AG have not only sponsored the new Sustainability Zone at Printing Expo Online's virtual exhibition but they have also taken out an impressive exhibition stand featuring a CX104 six colour offset press for the packaging and commercial markets. Heidelberg established binding corporate targets for environmental protection as early as 1992 and now all of their worldwide production sites have an environmental management system in place which is certified according to the ISO 14001 standard.
Heidelberg has also been offering climate neutral equipment since 2012 as well as supporting a reforestation project from the NGO world vision in Ethiopia at Mount Damota. After 2030, they will continue working on reducing the share of emissions certificates and by 2040 at the latest, Heidelberg intends to achieve full climate neutrality at its sites without offsetting by certificates. Visiting PSPs can see how the carbon neutral certificate that comes with each of these Heidelberg presses can help them to win customers by showing their commitment to a circular economy.    
The new Printing Expo Online Sustainability Zone also includes a very large and impressive HP Latex Printer stand featuring 20 printers from their range of Rigid Printers, Production Printers, Industrial Printers and Print & Cut Solutions including the recently launched HP Latex 2700 Printer series. The stand was designed and built to feature a range of recycled or environmentally friendly materials and also encompasses its own sustainability zone. HP Latex printers are designed for end-to-end Sustainability so that PSPs can embrace a more sustainable approach with energy efficient printers, water-based inks, and odourless prints that let printers reach more indoor spaces. Plus, with their simple take-back programs, eligible HP supplies and printing materials can be easily returned or recycled.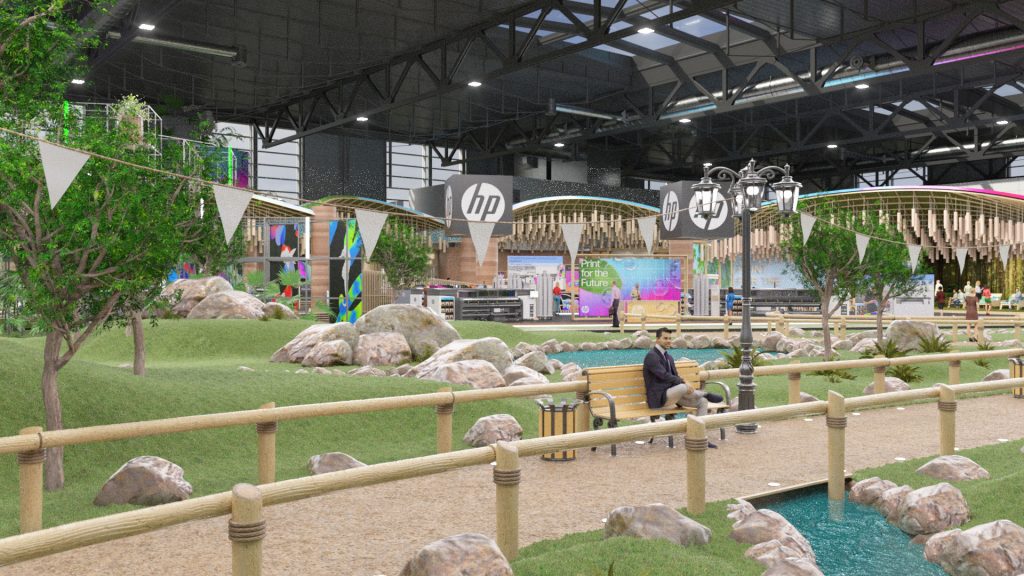 Printing Expo Online's Sales Director, Wayne Beckett, said "Having Heidelberg Druckmaschinen AG as the official sponsor to our new Sustainability Zone at the show was a great pleasure to us. Not only are they one of the biggest names in the industry to have as a sponsor but it also provides us with our first offset press on display. Having a massive HP Large Format stand in the same zone was the icing on the cake for us as well as being our first wide format offering to visitors which is something our attendees have always requested when we have been given feedback. I think our design team has worked hard and exceptionally well to create two impressive stands sitting into some stunning looking surroundings. We've already had a lot of enquiries from potential exhibitors to be present in this area and fortunately you can't run out of virtual space, so we do have room to easily expand; as we like to say at printing Expo Online – Don't let reality hold you back!"
For more information please contact:
Wayne Beckett – Event Director
Printing Expo Online
Email: wayne.beckett@printing-expo.online
Phone: +44 (0) 7496 616063
www.printing-expo.online