Global Graphics Software have launched their new virtual stand at the Printing Expo Virtual Exhibition, the world's most realistic online print show!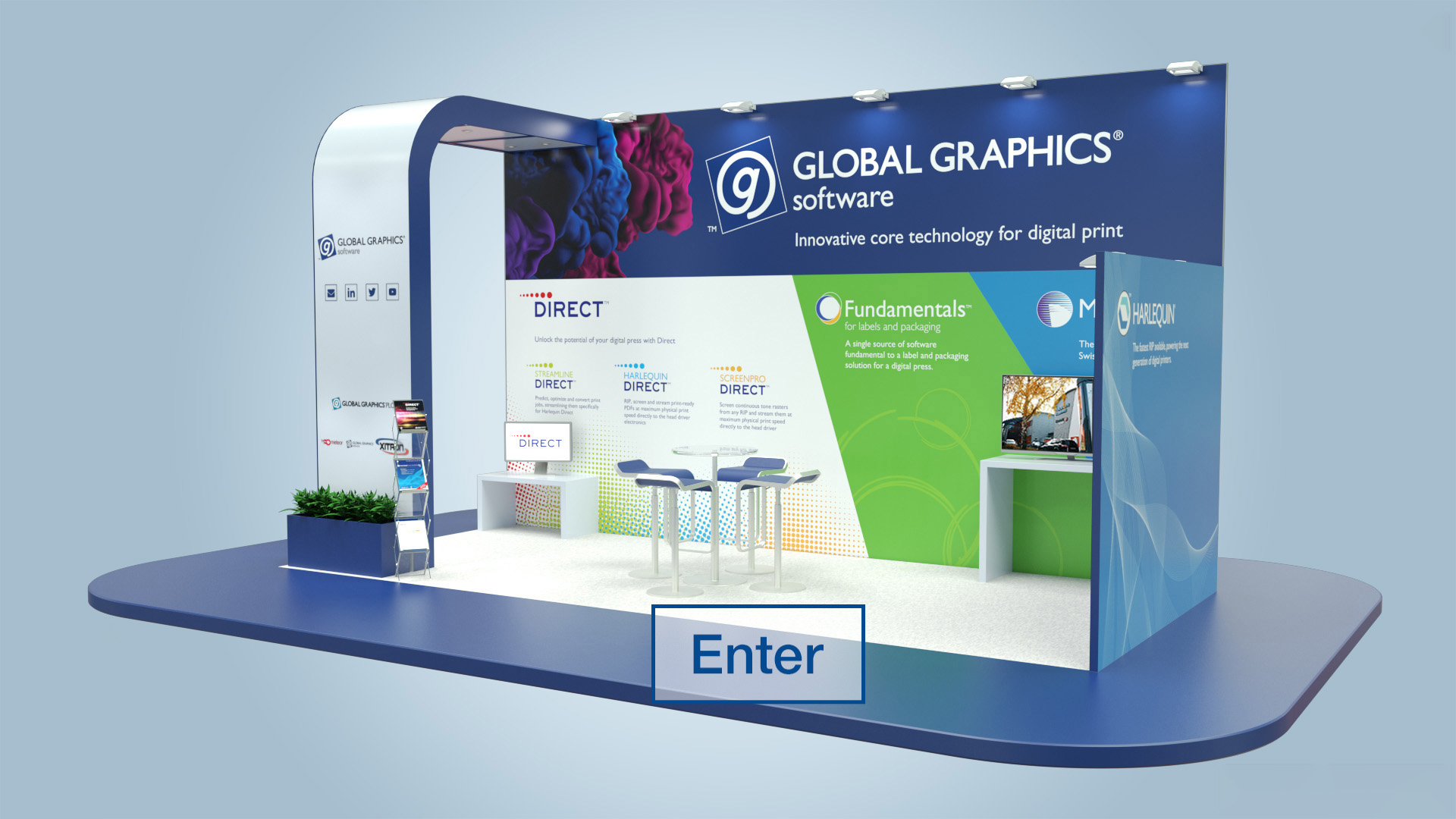 Global Graphics Software is a leading developer of platforms for digital printing, including the Harlequin RIP®, a key component of the Digital Front Ends that drive the industry's highest performing digital presses. They are trusted by global brands, such as HP, Canon, Durst, Roland, Kodak and Agfa to supply the technical innovation that adds value to their solutions. Their global team comprises an exceptionally talented group of software architects and engineers, who have the vision to produce innovative solutions and the specialist skills to solve complex problems. Global Graphics Software have offices in Cambridge, UK; Sarasota, US; Tokyo, Japan.
The Global Graphics Software stand at the Printing Expo Virtual Exhibition is a stunning visual, interactive display, host to an array of information about the company, their products and technologies. Learn more by clicking each dedicated hotspot to access downloadable brochures and videos.