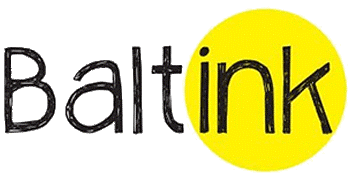 Georgia is an ancient Transcaucasian state, known for its sunny sea beaches, endless mountains, the hospitality of its inhabitants and some of the best wines. All types of wines are bottled in glass containers. To give identity and marketing differences, for these purposes, all wine bottles are usually has labels. In turn, the label for protective and consumer properties is necessarily covered with printed varnishes, UV-curable varnishes with the best especially consumer properties are especially popular for these purposes.
One of the leading label printing houses in Georgia – FlexoLabel has been successfully using Labitex brand coatings produced by SIA BaltInk for finishing labels products for a long time. The company operates on various glossy and matt UV – varnishes Labitex for both flexographic and screen printing. SIA Baltink company produces the wide range of water-based and UV – curable coatings: gloss, matt, antibacterial, barrier, blister, primers for all types of printing and application types.
SIA Baltink specialists are always ready to help you in choosing the most optimal solution for finishing your various printed products.
This text is reproduced with kind permission of Baltink, you can read the original article first published here