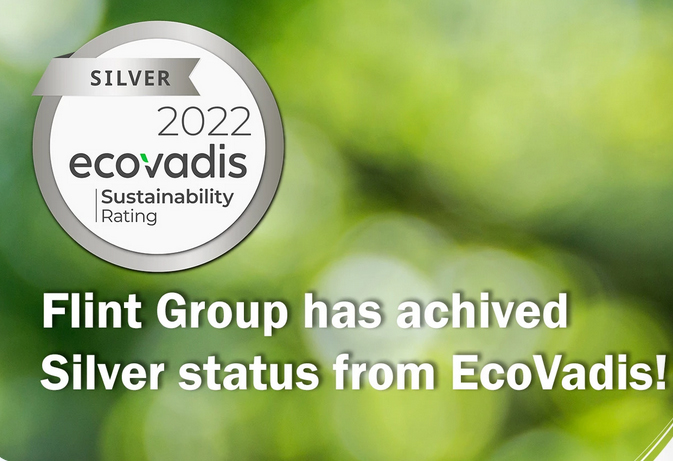 Flint Group, including all business units within its Packaging and its Commercial Publication & Web divisions, has achieved a Silver status from EcoVadis, the world's largest and most trusted provider of business sustainability ratings with a global network of over 85,000 rated companies.
The company was considered to be in the top 21% of companies rated by EcoVadis in the manufacture of paints, varnishes and similar coatings, including printing inks. It was rated in the top 9% of companies in the Sustainable Procurement category, as well as in the top 7% for Ethics.
Flint Group employs a diligent sustainability framework covering ecological, social, and governance aspects of the business' activities and, in 2020, became a signatory to the United Nations Global Compact. This commitment aligns the company's operations with the UN's universal principles on human rights, labour, the environment and anti-corruption in addition to the 17 United Nations Sustainable Development Goals.
Read more at the Flint Group website. " This is a tremendous achievement for our business. It reflects the hard work & commitment our teams are making in driving toward our 2030 sustainability vision. – Steve Dryden , Chief Executive Officer for Flint Group
This text is reproduced with kind permission of Xeikon Manufacturing, you can read the original article first published here.